According to the website, Wake Up Warrior is "an Elite Brotherhood of Men from across the globe all joined to 'have it all'. Wake up Warrior was founded by Garret J White in 2012. Wake Up Warrior is specifically for married businessmen who wish to "have it all". Wake Up Warrior is the umbrella company for its event, Warrior Week, 2 podcasts, 2 books, a mastermind group called "The Brotherhood", and a TV Show.
Who is Garret J White?
Garret J White is the founder of Wake Up Warrior. This parent company encompasses it's most known event, Warrior Week (information on this below) in which Garret leads each event. Garret is the host of a podcast called Warrior On Fire, and co-hosts the podcast Date Your Wife, with his wife Danielle, and is the author of two books, "The Warrior Book", and "Be The Man".

According to his website, what started as a desire to free himself from the bondage of his own failing life after the Banking Crisis of 2008, Garret created Wake-Up Warrior in late 2012 that is uses an unconventional method known as The Warriors Way® where his philosophy involves focusing on 4 core aspects of self – body, being, balance, and business.
What is Warrior Week?
Warrior week is an intensive program for married men from high pressured industries where they learn the "hidden science off accessing unlimited sex, power, and money as a married businessman", according to the website. The 5-day event costs about $10,000.
Warrior Week is a boot camp held 10 to 12 times a year, where participants receive a mix of intense physical and mental training, with a focus on emotional development (there is even a course on meditation).
Members range from 35-55. Limited to 30 attendees. Intensive application process.
According to Garret J. White, the whole purpose of this event is to "teach them [the attendees] how to be a man". Throughout the week, there are drills ranging from being thrown off a boat while blindfolded, dunked into a tank of ice water, running up a mountain with sandbags, being told to fistfight with your other comrades for 1-minute intervals.
During the week, the men stay at a hotel but only sleep for about 4 hours each night, waking up at 5 am to begin their drills.
What is Warrior's Brotherhood?
This is a group for men who have attended Warrior Week. The annual dues are $25,000 per year and only those who have graduated from Warrior Week are allowed to join.
What is Warrior On Fire?
Warrior on fire is also known as "The Daily Fuel". This a daily podcast, hosted by Garret J. White.
What is Date Your Wife?
Date Your Wife is a weekly podcast focusing on relationships, hosted by Garrett J. White and his wife, Danielle.
https://www.dateyourwifenow.com/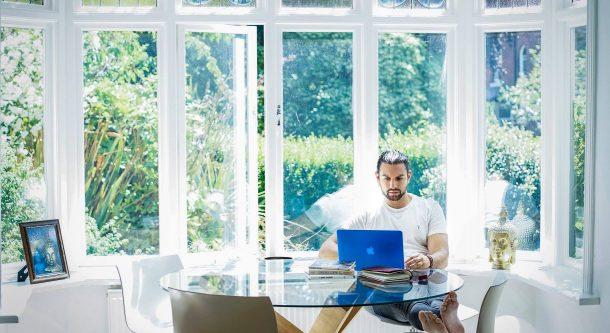 Get Your Free Training Here.